Factions
Vietnamese Boys
Applications:
Closed
Applications closing time: Not set
Max applications: Not set
Minimum level: 25
Click to access Vietnamese Boys Forum
Click to access Gang General Rules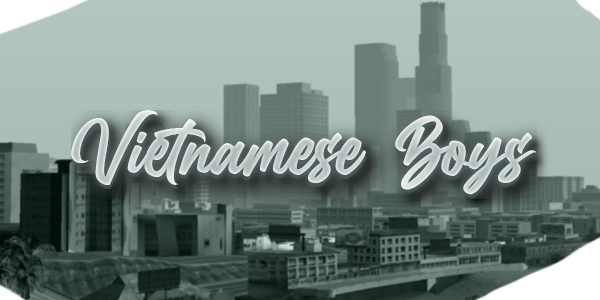 Vietnamese Boys este un gang originar din Vietnam, ce își are locația în vestul orașului Los Santos.
Gangul are ca ocupații ilegale: furtul, spălarea de bani, omorârea persoanelor ce ne încalcă teritoriul, traficul de arme și de droguri, răpirea persoanelor. Membri sunt recrutați cu atenție de către "President", ajutat de "Right Hand", "Brigadier" și "Assault Man" la testarea acestora.
Experiența, bunul-simț și profesionalismul membrilor au adus respectul acestui gang, făcându-l un gang de temut ce poate aduna toată gloria și stima unui oraș ca Los Santos.